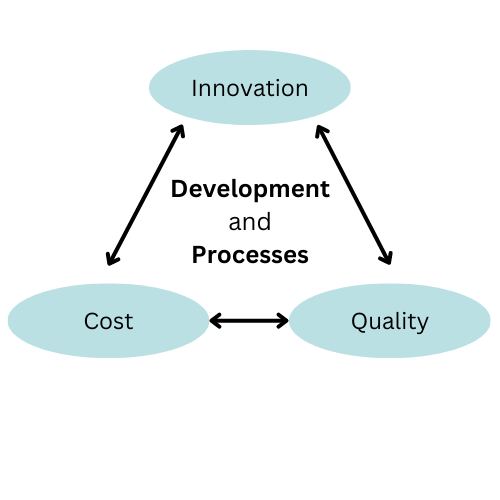 Who we are?
Our team consists of experienced project and product managers and developers with more than 600 years of global responsibility in the automotive sector
Our experience is based on a large number of successful product launches
Most of us were long-term employees at OEMs or Tier1s
Specific knowledge in system know-how is our strength
Where we are?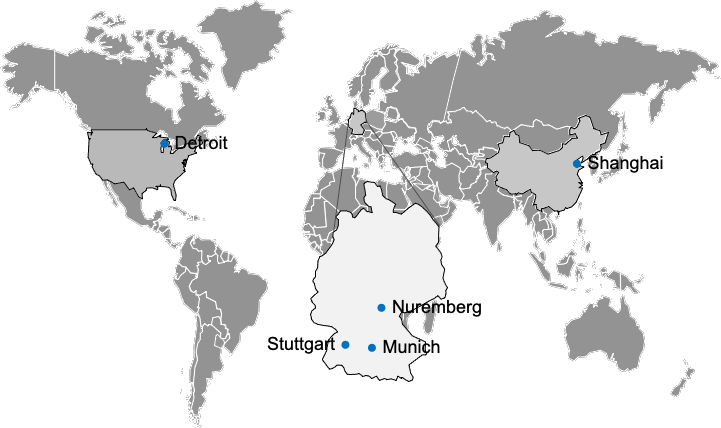 Our Focus
Technology
Automotive electronics / electrical systems
Vehicle technology / electromobility
Software and technologies, certification according to A-SPICE
Processes / quality assurance / standards
Environmental compatibility and assembly technology of electronics
Product Planning & Sales
Strategy Processes / Product Development
Project Management
Procurement
Sales, Marketing, and Key Account Support
Launch and Life Cycle Management
Our specific skills
We have been involved with OEMs and Tier1s in senior roles for many years
in strategic planning and realization of automotive electronics
in product management, incl. conception of customer-oriented market requirements
in sales-side product responsibility.
We are
very familiar with any kind of automotive systems and components
focused on automotive processes and quality management along the entire product development chain
active in the implementation of acquisition- and loyalty programs in the context of CRM.
We have
profound current and emerging system knowledge, i.e., we know the features of upcoming functions and applications of premium vehicle manufacturers
experience in the worldwide market launch of vehicle models and their support throughout the life cycle
expert knowledge in product sales function
We can
support your product specification and development with our partners. We cover technologically the development process in automotive electronics with hardware and software
accompany the system-side implementation of change processes, to improve and secure the winning of further contracts and its execution thereof
We have direct access to
responsible players in relevant organizations in the automotive industry – at car manufacturers, suppliers, chip manufacturers, software companies and tool producers
research and scientific institutions and standardization committees.
We manage the successful establishment and expansion of partnerships with medium-sized companies.
Our customers are
All German premium OEMs and OEMs in China with projects and strategy support
Tier1s, Tier2s and Tier3s in Germany and China with different mass production projects, support in quality and sales issues
Non-automotive companies in Germany with strategy support, project work and quality assurance
Our automotive network with a global footprint
We have access to managers, developers, science, and committees.
We work for OEMs and Tier1s – with diverse resources and know-how.
Team in Germany: highly experienced managers and engineers with global operational responsibility
Developers in Shanghai: 120 qualified engineers in various development projects up to A-SPICE level
Institutes and chairs of automotive engineering with long-standing contacts
Industry contacts grown via successful projects and access to committee work
Contact
For system Issues and Technologies call: +49 151 18847952
For Sales, Marketing and Key Accounting call: +49 172 8378909
To find out more about "EAST-Consulting don't hesitate to contact us directly!
Link China http://www.east-automotive-electronics.com/
Imprint: "EAST-Consulting is a network of independent members. Contractual relationships are concluded case by case with the individual members of the "EAST-Consulting network.